Shanghai, the pulsating heart of China's film industry, has emerged as a haven for filmmakers seeking top-notch equipment to bring their creative visions to life. Within this bustling metropolis, Shoot In China (SIC) stands as a beacon of excellence in film equipment rental. Join us as we embark on an exciting journey through Shanghai's vibrant film production landscape and explore the vast array of services offered by SIC.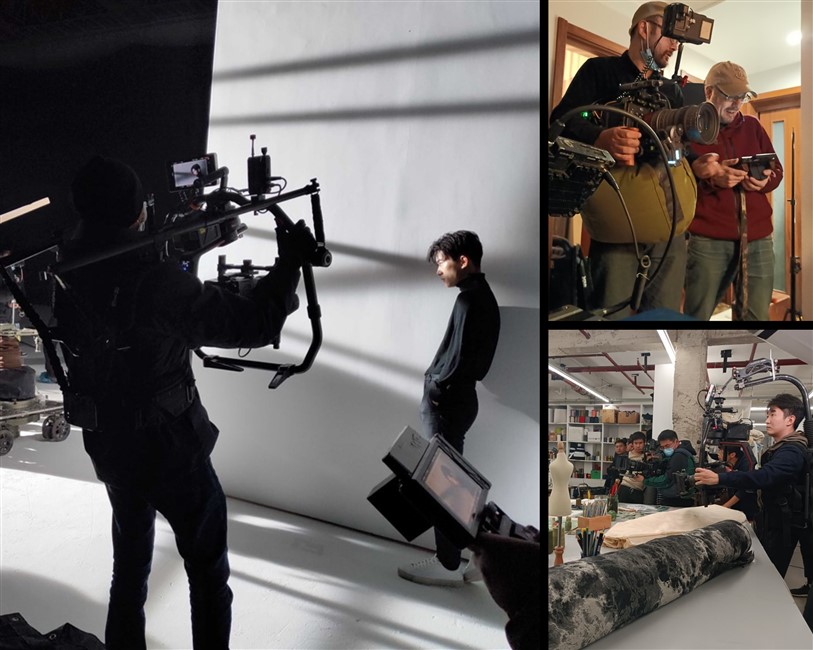 Introducing Shoot In China (SIC): A Gateway to Cinematic Brilliance
Since its inception in 2012, Shoot In China has established itself as a trailblazer in the film production industry. With a wealth of experience spanning over a decade, SIC has garnered a stellar reputation for delivering unparalleled production support and services. Our team of bilingual English-Chinese professionals possesses an intimate understanding of the intricate nuances associated with filming in Shanghai.
Unleashing a World of Possibilities: Comprehensive Film Equipment Rental
Immerse yourself in a world of endless possibilities as you peruse the comprehensive film equipment rental services offered by SIC. Our extensive inventory boasts an impressive lineup of world-renowned brands, including Arri, Sony, Canon, Blackmagic, DJI, Zeiss, and Leica. From high-end cameras and lenses to cutting-edge lighting equipment, grip gear, and specialized tools, we have carefully curated our collection to cater to the diverse needs of discerning filmmakers.
Tailored Rental Solutions: Adapting to Your Vision
At SIC, we recognize that every production is unique and demands a personalized touch. With this in mind, we offer tailored rental solutions that cater to the specific requirements of your project. Whether you are embarking on a commercial venture, a feature film, a documentary, or a TV production, our expert team is poised to provide insightful recommendations and guidance. Embrace the flexibility of our rental packages, designed to align seamlessly with your timeline and budget.
Expanding Horizons: Beyond the Streets of Shanghai
While our roots lie in Shanghai, SIC's influence extends far beyond the city's boundaries. As we journey through the vast tapestry of China's cinematic landscape, we proudly extend our services to major cities throughout the nation. From the grandeur of Beijing to the cultural richness of Chengdu and the coastal allure of Xiamen, our network of support stretches wide, ensuring that you receive consistent assistance and access to premium equipment wherever your creative pursuits take you.
Choose Shoot In China: Your Gateway to Cinematic Excellence
When you choose SIC as your trusted film equipment rental partner in Shanghai, you gain access to more than just cutting-edge gear. Our dedicated team of professionals becomes an integral part of your production, providing invaluable knowledge, expertise, and unwavering support. We are driven by a shared passion for filmmaking, aiming to make your experience in China's vibrant film industry seamless, efficient, and resoundingly successful.
Ensuring Film Audio Perfection: Sound Equipment Rental in Shanghai
Step into the world of Shoot In China and unlock a realm of cinematic possibilities. Allow us to equip you with the tools and resources you need to turn your vision into a remarkable reality. Contact us today and embark on an unforgettable filmmaking journey with SIC as your trusted companion.