Are you planning a video production in Shanghai and in need of experienced professional camera crew & cinematographer to handle your cinematography and camera work? Look no further. Shoot In China offers a talented team of cinematographers and camera crews for hire on-demand. With our expertise and dedication to excellence, we can help bring your creative vision to life.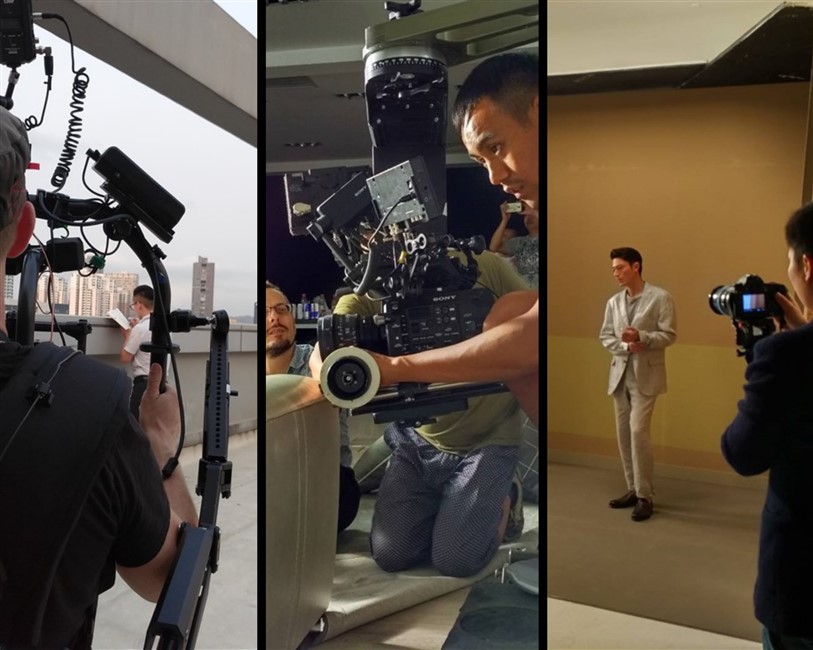 Hire a Professional Cinematographer in Shanghai for Stunning Visuals
A professional cinematographer is essential to capturing stunning visuals and creating a visually engaging video. At Shoot In China, we have a network of skilled cinematographers in Shanghai who possess the technical expertise and artistic vision to deliver exceptional results. Whether you're working on a corporate video, commercial, or a feature film, our cinematographers can elevate the visual storytelling of your project.
Professional Camera Crew Services in Shanghai by Shoot In China
A well-coordinated camera crew is vital for seamless production execution. At Shoot In China, we provide professional camera crew services in Shanghai to ensure the smooth operation of your shoot. Our camera crews are experienced in working together efficiently, ensuring that every aspect of the camera work is executed flawlessly. From camera operators to grips and assistants, our team is equipped with the skills and knowledge to support your production needs.
On-Demand Cinematographer and Camera Crew in Shanghai
Flexibility and convenience are paramount in today's fast-paced production environment. We understand the need for on-demand services, which is why Shoot In China offers skilled cinematographers and camera crews for hire in Shanghai. Whether you require their services for a few hours, a day, or an extended period, our professionals are ready to deliver outstanding results. We adapt to your production schedule and provide the necessary expertise to ensure your project's success.
Affordable and Reliable Camera Crew Services in Shanghai
At Shoot In China, we believe that exceptional camera work shouldn't come at a high cost. We strive to provide affordable camera crew services in Shanghai without compromising on quality. Our transparent pricing structure and competitive rates make it easier for productions of all sizes and budgets to access professional camera services. Rest assured, when you hire our camera crew, you're investing in a team that delivers exceptional value for your money.
Contact Shoot In China today to discuss your cinematographer and camera crew needs in Shanghai. Our coverage extends to major cities such as Beijing, Guangzhou, and Shenzhen, allowing us to provide comprehensive services across the region. Let us help you achieve outstanding visuals and bring your production to life.