In the dynamic realm of visual storytelling, Shoot In China stands ready to be your steadfast ally, empowering your creative visions through top-notch China production support services. Our remarkable journey commenced in Shanghai in 2012, and ever since, we've been instrumental in bringing countless narratives to life.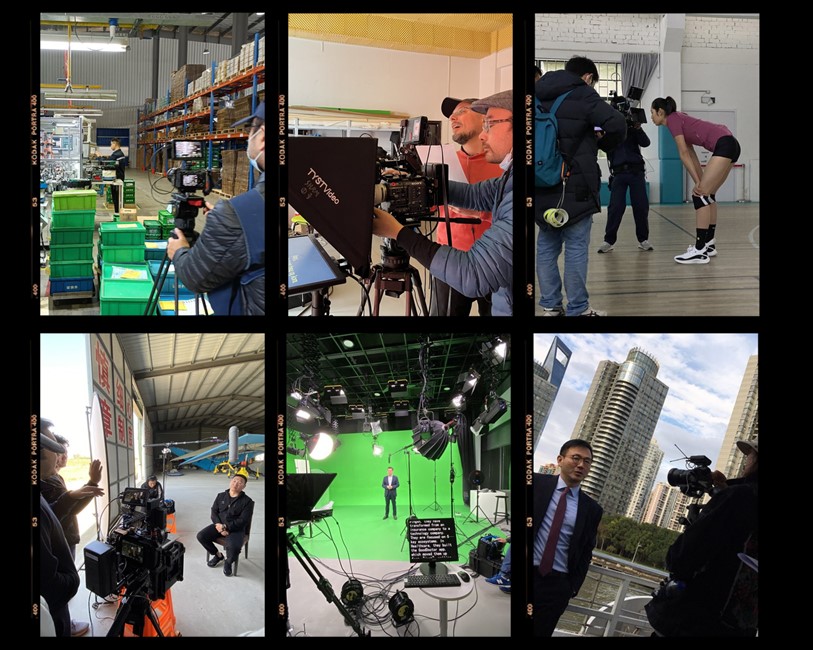 Fulfilling Creativity: Your Trusted China Production Partner
As pioneers in the field, we offer more than just China production support services – we provide an all-encompassing ecosystem that spans location scouting, permits, and equipment rental. Our extensive network and profound understanding of the local terrain ensure that your project materializes seamlessly, from ideation to the final edit.
A Multifaceted Canvas: Weaving Stories Across Varied Settings
Our commitment to excellence transcends conventional studio spaces. With an adept team managing locations, we curate a diverse array of settings to perfectly complement your narrative. From bustling urban landscapes to tranquil rural vistas, we offer a tapestry of options that transform your concept into a vibrant reality. China Production Support
Guiding the Path: Streamlining Permits and Regulations
Navigating the intricate web of permits and regulations can be a daunting task, but Shoot In China makes it effortless. Our seasoned experts adeptly handle permit intricacies, ensuring a seamless production process that adheres to local regulations. China Production Support
Empowering Creativity: State-of-the-Art Equipment Provision
At the heart of any successful production lies cutting-edge equipment, and we are fully equipped to provide just that. From cameras and lighting setups to sound gear and beyond, our rental services offer the tools necessary to infuse finesse into your storytelling.
Coverage Encompassing Prominent Chinese Cities
Our commitment to excellence knows no bounds; we extend our services to prominent cities across China. Whether it's Beijing, Shanghai, Shenzhen, Guangzhou, or Chongqing, our expertise is at your disposal. Our team's extensive local insights ensure your production not only succeeds but also resonates authentically with the culture.